News flash - We have moved to "Erinbrook", Armidale, NSW
Cubberoo Working Kelpies and Collessie Cairn Terriers

proudly bred in Australia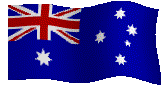 Welcome to my web site, I hope it gives you an insight into my dog breeding programme, I am no expert with computers but I try to keep the information that is included, up to date.
I breed Cairn Terriers, an old Scottish working breed who are nowadays almost entirely kept for their great companionship, often said to be the "Best Little Pal in the World".
I also breed Working Kelpies, an Australian breed who excel in their ability to work any form of livestock in a quiet and effective manner.
I register my kelpies with the Working Kelpie Council of Australia and my cairns with the RNSWCC (Dogs NSW). I am a member of the Cairn Terrier Club of NSW, the Cairn Terrier Club of Victoria and the Cairn Terrier Club (UK) and am show secretary for the CTCNSW Specialty Show, was the convenor/chief steward of the Border Rivers Yard Dog Championship since it's inception in 1986 until 2009 and established a new web site for the NSW Yard Dog Association in early 2008.
Feel free to have a look around and contact me if you are interested in, or would like to know more about, my working kelpies or cairn terriers.
Jude Costello
Dog-Behavior-Training.co.uk
I am trying to keep my garden, sheds and dog areas safe from snakes with help from
Stop Snakes SENTINEL ELECTRONIC SNAKE REPELLER www.stopsnakes.com
email: [email protected] tel: 0422 419635
223066 Visitors